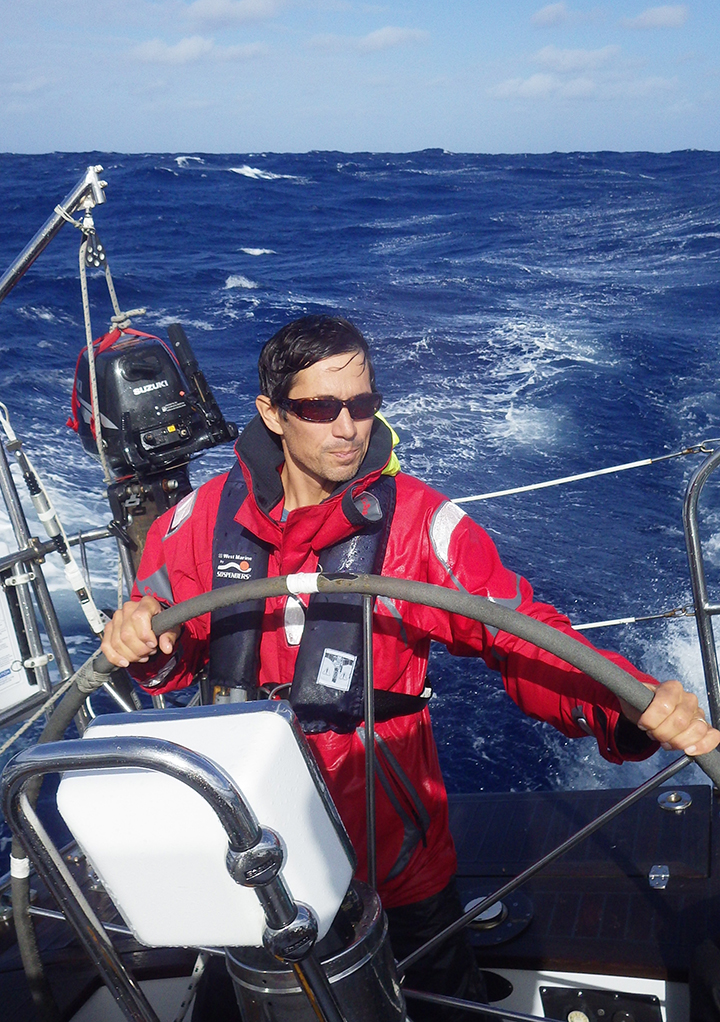 Jeffrey has lifetime experience sailing and working on boats — raised on the shores of Buzzards Bay he has been actively involved with all aspects of the industry since his youth. He operated a personal yacht care and maintenance business in Padanaram Harbor and surrounding communities; managed and participated in major refits including 92' DeVries at Palmer Johnson, Savannah, GA and Rybovich and Spencer, West Palm Beach, FL and Little Harbor 63 at Camden, ME and has been involved in vessel management of several yachts for private owners in the Southcoast area.
Jeffrey has been a professional captain for over 15 years (power and sail, modern and classic yachts) and has logged over 25,000 miles throughout the Atlantic, Mediterranean, and Caribbean. He served as a mentor with an accomplished 15+ year veteran SAMS surveyor starting in 2004 and has been surveying as a member of SAMS since January of 2005.
He holds credentials as an Accredited Marine Surveyor with the Society of Accredited Marine Surveyors (SAMS) and as an ABYC Certified Technician in Standards as a member of the American Boat and Yacht Council (ABYC). Jeffrey's years and breadth of experience lend themselves to the seriousness with which he takes his work and the thoroughness that goes into every survey he does.
Jeffrey would be happy to discuss your particular needs anytime. Please feel free to call 508.264.6330 or email him.